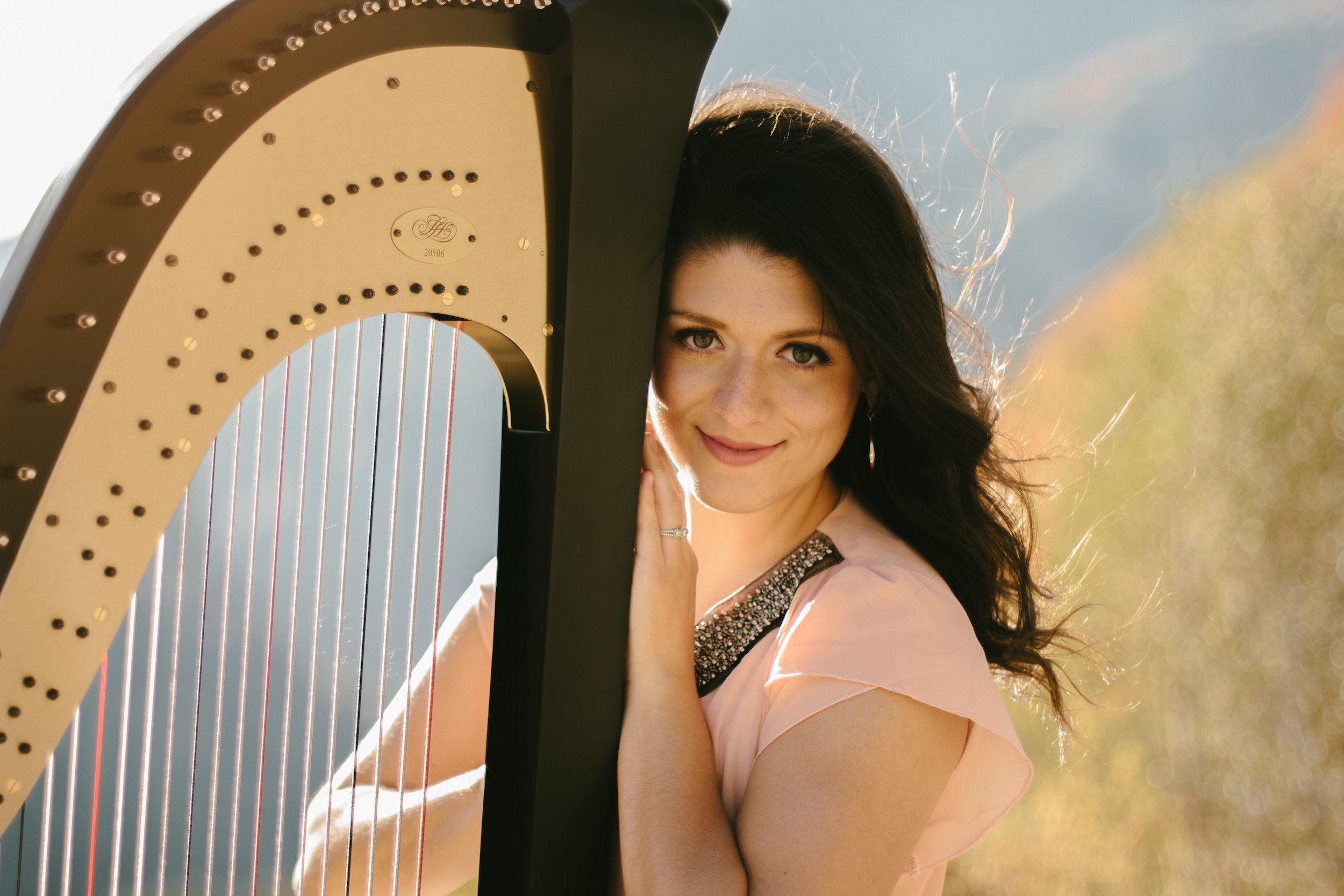 Lethicia Caravello is a classical harpist based in Dallas, TX. She holds a Masters of Music from Boston Conservatory at Berklee and a Bachelors of Music Performance degree from Brigham Young University. Her mentors and teachers include Ina Zdorovetchi, Dr. June Han, Felice Pomeranz, Heidi Lehwalder, and Dr. Nicole Brady.
Lethicia has distinguished herself as an accomplished musician and was recently nominated for the Arthur Foote Award by the Harvard Musical Association for the year 2020. Lethicia has competed in both nationally and internationally receiving first place in the American Protegé International Competition for Piano and Strings and was a finalist for the American Harp Society National Competition Young Professional Division. In her many performances, Lethicia has played in historic halls such as Boston's Jordan Hall, Harvard's Memorial Hall, and Salt Lake City's Tabernacle.
Lethicia is an active solo, orchestral, accompanist, and chamber performer. She has worked as an orchestral harpist with countless orchestras and ensembles, including the Boston Chamber Symphony, Las Colinas Symphony, Garland Symphony, Arlington Symphony, New England Film Orchestra, Firebird Pops Orchestra, the Nashua Chamber Orchestra, Metropolitan Wind Symphony, and others. In recent years, she was also the resident artist fellow at the Atlantic Music Festival and the Orchestra of the Americas, and performed in many other classical music festivals such as the Bowdoin International Music Festival, the Brevard Music Festival, the Marrowstone Music Festival, and the National Music Festival.
Lethicia is a current member of the American Harp Society, the American Federation of Musicians, and the Music Teachers National Association. 
Watch more of Lethicia's videos on her Youtube channel
Listen to more of Lethicia's music on her SoundCloud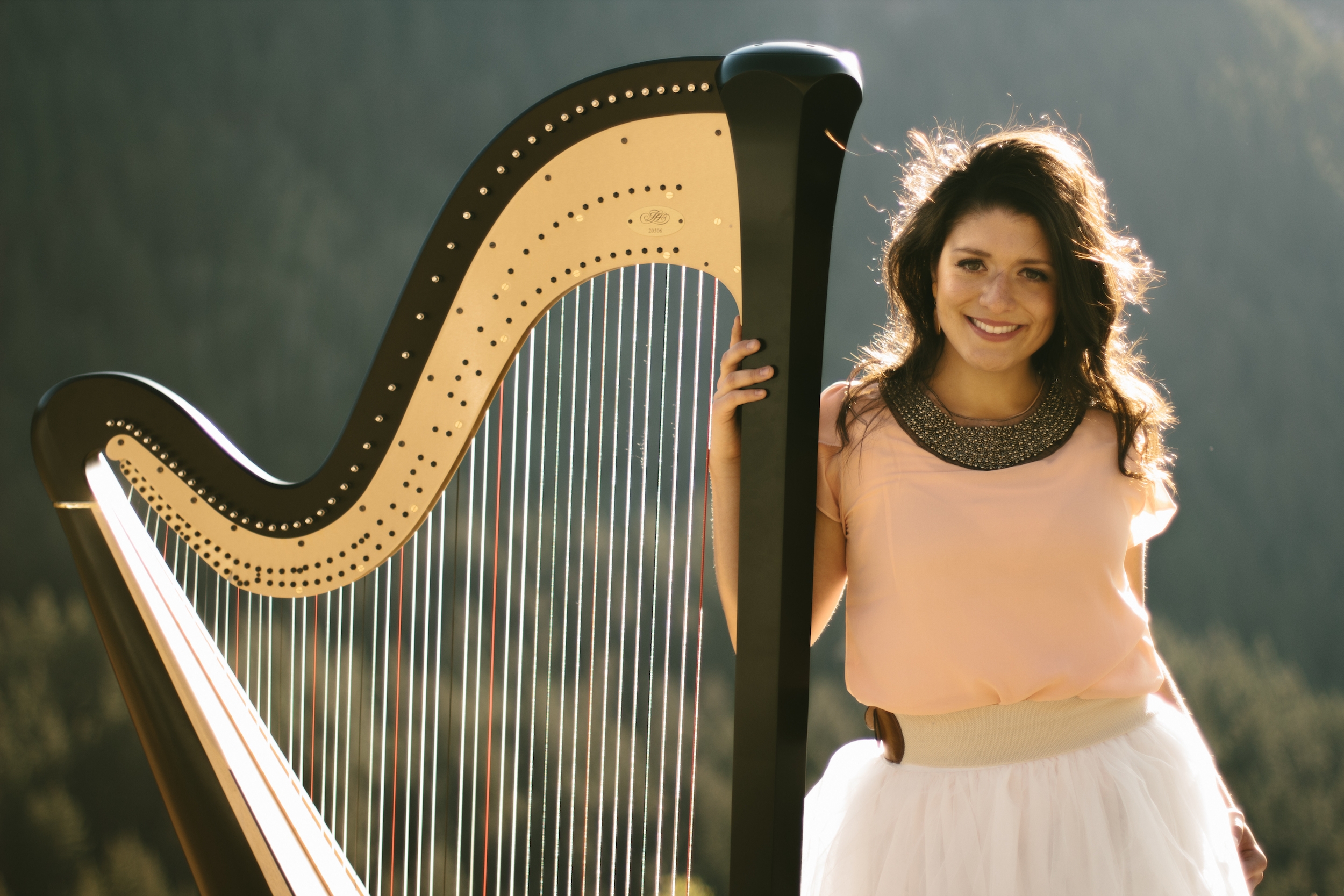 See more of Lethicia's Gallery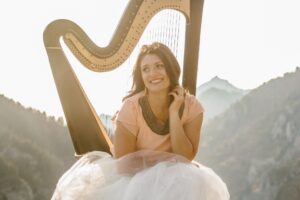 Stay up to date with Lethicia
Lethicia is a premier event harpist in the Dallas-Fort Worth Metroplex. Lethicia offers different music packages for different events such as weddings, funerals, corporate events, parties, church services and others. Lethicia has many years of experience as an event harpist and her repertoire includes varied selections from different genres; including classical, jazz, pop, celtic, sacred, and others. Repertoire lists are available upon request.
Lethicia works closely with her clients to provide specific music catered to each event. Contact Lethicia today to get a free quote for your event.
Lethicia is an enthusiastic harp instructor and currently teaches online as well as in her private studio in Richardson, TX. Her teaching philosophy is based on helping students grow and achieve their individual goals in a positive and encouraging environment. 
Lethicia has years of teaching experience and has received years of Suzuki Teacher training along with with other harp specific pedagogy courses. Suzuki principles are implemented in her teaching according to each student's individual needs and goals. Lethicia is a current member of the Music Teachers National Association, the Texas Music Teachers Association, and the Garland Music Teachers Association.
Lethicia is currently accepting new students of all ages and levels. Contact her for harp lesson and fees.
Connect with Lethicia to plan your concert, event, or lesson.